MONICA sound and crowd monitoring has played an important part in the development of a political action plan for the Torino nightlife, known as Movida.
Every night and especially during the weekends, large crowds of people gather in the streets of the San Salvario District in Torino to meet and enjoy themselves. However, this gathering has increasingly become a problem for the residents living in the area who are disturbed by the noise.
To address the challenges, the City of Torino has initiated several activities among which is the deployment of MONICA sound and crowd monitoring applications to better understand the long-term sound exposure, the number and density of people and seasonality.
– 'Monitoring the noise over a longer period has enabled us to get more precise information about Movida and by clustering the sound with crowd data, we have identified patterns on which to act upon and build new strategies of crowd awareness' explains Enrico Gallo, Environmental Engineer and Team Coordinator at the City of Torino.
Followingly, several communications and engagement strategies have been and will be launched to target the Movida goers and pub owners in the area:
A MONICA hackathon was organised in November 2018 to invite people to generate ideas on possible solutions based on the open data coming from the area;
14 street artist performances are organised from June to October 2019 to create awareness of the effect of nightlife on the residents in the area, which is supported by the launch of the #ladolcemovida hashtag;
A short guide to safe and respectful behaviour has been made and distributed at relevant places;
A second round of engagement for pub owners is planned in 2020, promoting the winning solution from the MONICA hackathon by displaying the sound levels and feedback on screens in pubs.
Originating from the monitoring activities, the City of Torino started a process of developing an action plan for Movida, involving different City Departments.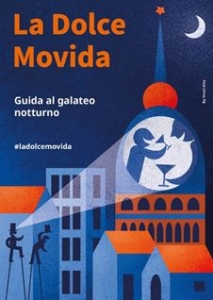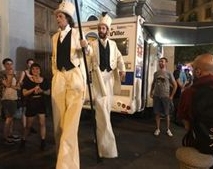 The plan includes strategies for joint monitoring, planning of new venues and events, hard actions (such as restrictions in terms of opening hours and the sale of take-away alcoholic drinks) as well as soft actions (such as street performances and behavioural change interventions).
– "The Plan is focused on a progressive reduction of noise in hot spots and on the improvements of the nightlife management, using an evidence-based approach, in which data collected by sensors play a key role", concludes Enrico Gallo.
The public hearing process has been completed and the plan has been presented to the City Council, ready for final approval.
Read more about the action plan
Read more about MONICA and Movida