Apart from professional user interfaces targeted event organisers, MONICA is also supplying visitor applications to provide relevant information about the event and engage visitors.
Two examples are the open-air festival Pützchens Markt in Bonn and the Leeds Varsity sports event in Leeds. Here, the testing of apps has been conducted to research their potential in terms of enhancing the visitor experience at the specific event.
Pützchens Markt 6-10th September 2019
Taking place in a residential area in Pützchen, Beuel near Bonn, Pützchens Markt is a historic street festival which attracts more than one million visitors during the five days it lasts. The festival has multiple attractions from traditional merry-go-rounds to hundreds of commercial stalls.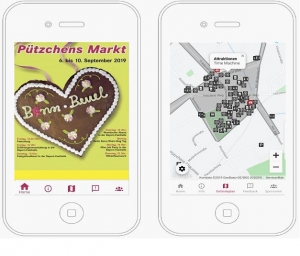 An event app was developed to provide relevant information about the venue such as transport and parking options, list of rides and facilities as well as the history of the event as it has existed for more than 650 years.
Overall, the feedback was positive with some interesting ideas for improvement such as more detailed info and pictures of the rides as well as more interactive content and updates.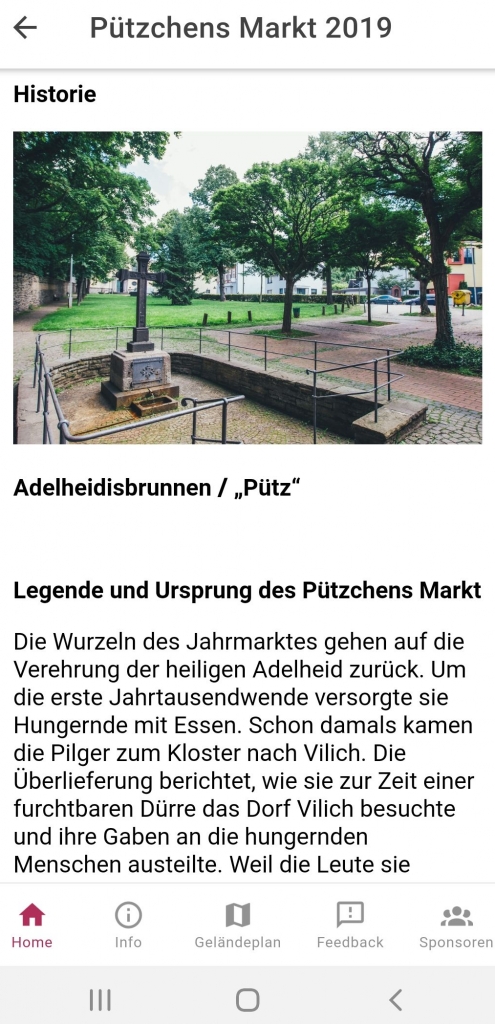 Leeds Varsity 3rd October 2019
Leeds Varsity is an annual and massive sports competition between the two universities: Leeds Beckett University and University of Leeds. Over 60 fixtures across 25 different sports are played in one day, culminating with the traditional Rugby Finale at Emerald Headingley Stadium with more than 10,000 students cheering on their team.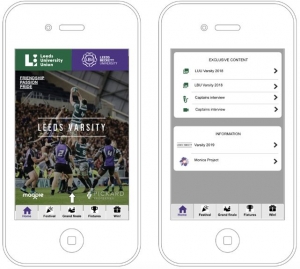 The purpose of the app was to enable the students to access and negotiate the event more easily and to provide exclusive content for greater enjoyment.
Visitors were able to safely enter and exit the ground using the interactive map detailing crowded areas. They were able to access ground safety rules and codes of conduct and view a safety message from the Police Superintendent of Operations.
Popular app features were the continuous updates of fixtures and live scores, as well as exclusive content such as match day images.
Almost 90 % of the survey respondents answered that the app improved their Varsity experience. Suggestions for improvement included expanding the live score function to include live streaming of other matches, including the women's rugby final to add interest and raise the profile of the less popular sports.
Potential impact on security measures
Even though visitor experience was the main driving force for the Varsity app, it might also prove promising in terms of supporting ground safety and security due to its information about these matters.
– "Evaluation of this year's event has shown fewer incidents and need to sanction on behaviour grounds. In general, students used the correct entrances for their universities and queues for entry were less busy than in the past. Some of the information contained in the app may have contributed to this positive outcome", explains Dr Helen Whitrod Brown, Project Co-ordinator, Yorkshire County Cricket Club and Leeds Rugby Ltd.