Established in 1890 the iconic Emerald Headingley Stadium is located in the Leeds suburb of Headingley in the north of England. It is the only stadium in the world which is home to three professional sports clubs: Yorkshire County Cricket Club (YCCC), Leeds Rhinos Rugby League and Yorkshire Carnegie Rugby Union.  The teams are based in two separate world class facilities (rugby and cricket) within the main Emerald Headingley Stadium which shares common entrances, hospitality facilities, infrastructure, and a central two-sided stand.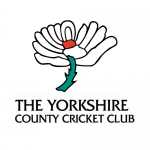 Yorkshire County Cricket Club was established 154 years ago, and the cricket ground is also an international venue for Test matches and one day internationals against such national teams as Australia, South Africa, India, Pakistan and the West Indies. No other club in the history of the game has won more trophies or produced more players for England. The latest player to carry on this proud legacy is Joe Root, the Sheffield-born batsman who has been appointed to lead England as its new Test Captain from 2017. The latest professional cricket team to play under the YCCC umbrella is the ladies Kia Super League team – The Yorkshire Diamonds – who were established in 2016. In 2016 around 158,000 people came to watch cricket matches at the Stadium, including schools and families supported by the Yorkshire Cricket Foundation.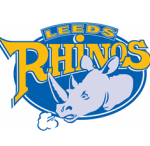 Leeds Rhinos can trace their history back to the opening of their famous home, Headingley Stadium, in 1890. The club were founder members of the Northern Union in 1895, when the sport that would become Rugby League, broke away from Rugby Union to form a professional game. A century later, the Super League competition was born and the sport switched from its traditional home of winter to a new future of summer rugby. To coincide with the switch, Leeds became the Leeds Rhinos and the club has enjoyed a period of unparalleled success since then, winning three world titles and seven Super League titles amongst 16 major honours in 20 years. In 2016 they welcomed over 258,002 people to their home games with highlights including local junior rugby teams playing tag rugby at half time organised by the Leeds Rhinos Foundation.
Both Clubs are proud of their loyal and diverse fan base, their performance success, their inclusive operational approach and the safe and enjoyable experience they provide for their visitors.
Leeds and MONICA
For the MONICA pilot, there will be two types of events: Rugby league matches (from Feb-Oct) and Cricket (from April- mid Sep).
In general, the context and organization for both types of events is perceived as "similar" (e.g. same context/stadium, same neighbourhood, catering, use of stewards, etc.) However, cricket is more complicated logistically as the matches last longer and can be up to five days.   In addition, they host international games which bring further external security, systems and processes managed by the English Cricket Board (ECB) and Sky TV. Cricket audiences generally come for one day but within that time scale may leave the Stadium at any time and gain re-entry via a ticket system.
Rugby has 16 home games and the context is similar, e.g. in terms of audiences and logistics circa 10,000 rugby members who come to every game and attendance figures of 16 -17,000 on average per home game. The average spectator visits the Stadium for 2 – 3 hours with corporate guests up to five hours.
In relation to MONICA, the Stadium is looking to enhance the visitor experience through improved communication and the management of crowds utilising, for example, people counting and crowd density mapping, staff locators, smart glasses, perimeter and neighbourhood intelligence and a Stadium APP.
Related articles:
MONICA demonstrations at the Emerald Headingley Cricket Ground
Leeds based stewards test MONICA Smart Glasses
Video analytics monitors crowd, size, density and flow
Enhancing the visitor experience