Project Description
Sound Level Monitoring
When assessing sound levels, for instance in public urban areas, it's important that the measured sound levels are reliable, accurate and traceable. Therefore, it is required to use a type-approved, accredited and calibrated Sound Level Meter, which measures correctly under changing environmental conditions like temperature and humidity. Such installations are often bulky, complicated to install and difficult to collect real-time data from. The MONICA IoT Enabled Sound Level Meter is a practical, easy to use answer to this problem.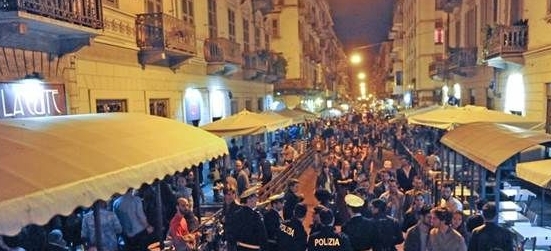 The MONICA IoT Sound Level Meter (SLM) solution provides real-time monitoring (measuring and displaying) of sound levels at discrete outdoor locations in the city. It is enabled for us in Internet of Things and is easy to deploy in the urban space. It collects data in real-time and sends them directly to backend databases. It can also perform real-time sound analyse so that sound contribution levels from different sources can be separated and pre-defined sound events can be detected.
The MONICA solution uses professional Bruel & Kjær IoT Sound Level Meters to measure instantaneous broadband sound levels (LAeq or LCeq), 5-minute average sound level (LAeq) and 1/3 octave spectrum. In addition, the SLM can provide sound event detection and GPS positioning. Data are exposed on a gateway and may be transmitted to cloud servers or the user's proprietary servers or CMS platforms.
Overview
Applications
Type of locations
Main features

Manage noise level compliance during events
Monitor sound levels in nightlife areas
Map city noise levels
Record sound levels in work areas

Musical events, outdoor concerts
Street festivals, open-air markets
Sporting events
Restaurant and night-life areas
Streets and areas with traffic
Building and construction sites

Measure sound with accredited devices
Use mobile or fixed data networks for communication
Easy to mount and operate
World renown sound technology
Performs sound level analyses
Challenges, Features and Benefits
Noise pollution poses a threat to both our health as well as the attractiveness of a city. Notable health issues that can be caused by noise pollution include stress, weakened mental acuity, and elevated blood pressure and heart rates. All major cities and larger urban areas have to cope with various sources of noise:
Compliance of sound level ordinances for musical events, outdoor concerts in inner-cities
Ad-hoc analysis of sound levels from street festivals and open-air markets in inhabited areas
Sporting events compliance with area regulations and noise limits
Restaurant and night-life areas respecting needs of neighbours
Ad-hoc monitoring of streets and areas with heavy traffic for noise pollution monitoring
Ad-hoc monitoring of temporary building and construction site
Moreover, the city often has an interest in understanding the impact of sound in the city i.e. noise for neighbours during event set-up, during the event (music and crowd) and noise during decommissioning including noise from trucks and construction gears. The city may define noise level limits which external event or venue organisers must comply with in order to obtain the city's permission to organise an event. In this case, it is important for both the city and the event organiser that the sound level can be measured accurately to verify compliance. For the city, keeping a good relationship with neighbours in the proximity of major events or restaurant areas is very important.
The MONICA IoT SLM can be used in any type of open- air, gated and non-gated event. It can be used for short term deployment (e.g. for a specific concert); for a recurrent event (monthly or seasonal) or for semi-permanent events (night life area, traffic).
The MONICA IoT SLM solution solves many of issues related to professional sound monitoring in cities:
It is made to professional standards and may be used for compliance measurements
It is light-weight and easy to install by electricians
It can operate on WiFi or 3G/4G wireless internet
It can operate on battery (up to 8 hours) and on permanent power (if available)
It will measure a range of useful technical sound level parameters
It may detect pre-defined sound patterns such as gun shots, screams, braking noise, etc.
It exposes data for other applications through simple web services
It may be interfaced to the city's Open Data platform
The SLM Gateway contains processing capabilities, which enable services that uses input data from several Sound Level Meters and which can further reduce the data, before transferred to the MONICA Cloud. More features will be enabled as the development of the SLM progresses.
Sound Levels: Historical Sound Level parameters measured at the location of the Sound Level Meter(s) can be retrieved within a specified time interval. Intervals can be specified in steps of one second. The Sound Level Meter can measure basic parameters like Leq, Lmax, Lmin, Lpeak, L10 and L90 with up to two simultaneous frequency weightings (available weightings: A, B, C and Z). It can measure with up to three simultaneous time weightings (Fast, Slow and Impulsive) for the exponential averaging. Read about definitions here: http://www.gracey.co.uk/basics/
Sound Recordings: If the MONICA IoT SLM is configured to do sound recordings, these will be buffered in the SLM Gateway. On request a specific interval of the recording from the past can be retrieved. Intervals can be specified in steps of one second, and can have any length as long as the interval is within the time range in which the Sound Level Meter has been recording.
Contribution Analysis: Measuring the Sound Level in the vicinity of an outdoor event like a concert will also include the sound from other sources, like cars driving by. By placing one or more Sound Level Meters close to the concert, this service enables that the contribution from that concert can be separated at any other location where a Sound Level Meter is placed, and the Sound Level caused by the concert at that location estimated.
Sound Event Detection: The SLM Gateway can be trained to detect specific pre-recorded sound patterns, like gun shots, screaming people and accelerating cars, from the captured sound picture in real-time. Relevant stakeholders can subscribe to receive alerts of interesting events that are detected.
Noise Heat Map: A simple sound heat map module has been developed using LAeq measurements of the MONICA IoT SLM to compute a 2D map of noise density across a pre-defined area. Data are collected to the MONICA cloud and presented at the MONICA COP. In the future, a more accurate noise heat map scheme is planned, which combines the ASFCS propagation model (which estimates the transfer-functions) and the simple SLM based system in such a way that a meaningful noise heat map can be computed.
CAP Data Platform: A simple WordPress plugin has been developed so that data can be displayed on e.g. a city's CAP (Collective Awareness Platform) or standard website. The plugin collects data obtained directly from one or more MONICA IoT SLMs and send to a CMS platform. The plugin displays the time series and the geographical location of each of the SLMs.
When assessing sound levels in urban areas, it's important that the measured sound levels are accurate to draw the right conclusions. If a venue is under a sound level regulation, authorities must make sure that measured sound levels are accurate before approaching the venue organizers. For that purpose, it is necessary to use a type-approved Sound Level Meter, which is calibrated, and which measures correctly under changing environmental conditions like temperature and humidity.
The MONICA IoT SLM solutions help to establish the sound map of an event from three perspectives: regulation (confirm adherence to established noise limits), objective contribution (define noise sources and their contribution) and information (inform about sound levels and analyse components of sound).
The benefits for Smart City Operators are: being able to monitoring noise in various spots in the city will enable municipalities and Smart City Operators to get precise information about street noise. By clustering the sound levels with crowd data, they can identify patterns on which to act upon and build new strategies of crowd management.
The benefits for event organisers are: being able to estimate the impact of sound emissions in audience and neighbour areas, and to better manage complaints from the neighbours.
Performing processional sound level monitoring is often a complicated issue involving bulky and expensive professional equipment and highly skilled professional staff to install and interpret the measurements. This task is made easy with affordable, easy to arrange professional MONICA IoT Sound Level Meters and data can easily be send to monitoring platforms (like the MONICA COP), to own databases or CMS (like the MONICA CAP) or to the Smart City's Open Data platform.
Technologies
The basic components in Sound Level Monitoring are the Sound Level Meters, which measure sound levels and record sound. Collected data are transmitted to a SLM Gateway which takes care of local buffering, and data analysis/reduction. Data can be pulled from the SLM Gateway to the MONICA Cloud or directly to an external cloud-based application, for example an organisation's CMS. The concept is illustrated in the figure below:
The Sound Level Meter box contains 3 elements:
The Sound Level Meter device itself which includes the microphone
A mobile phone, which in this first version will take care of the communication between the Sound Level Meter and the

SLM

Gateway.
A Power Bank which will supply both the Sound Level Meter device and the mobile phone enabling at least 8 hours of battery operation. Main power can be supplied for longer operational time.
The Sound Level Meter is by itself an autonomous device, which do not depend on an infrastructure. It will record the sound; do the data analysis and data reduction and transfer the results to the SLM Gateway. The Sound Level Meter incorporate a GPS Receiver which enables information of the location of the Sound Level Meter to be read, but also to time stamp data from the Sound Level Meter, which enable time alignment of data from several devices.
For developers:

🛠 Technical details
💻 Software and API
Since the data collected from the Sound Level Meters are very high, a data reduction must be performed, which is done in the SLM Gateway. The Sound Level Meter will automatically connect to the SLM Gateway when either WiFi or 3G/4G networks are available. The needed bandwidth depends on the mode of operation. Most demanding scenarios are those which require sound recording (around 2 Mbit/sec).
Finally, compressed data are streamed to the owner's cloud server. The SLM Gateway also publishes data about noise contributions as well as detected events in real-time.
For developers:
🛠 Communication details
Communication with the MONICA
IoT
SLM
to the MONICA cloud is provided through the
SLM
Gateway by using a RESTful API. The data model contains elements that allows user to build a hierarchy of devices within an organisation based on locations and directly address each device within the hierarchy. Uses can then extract various types of data sequences (e.g. Leq or octaves) with date-time stamps and
GPS
.
1.1.1.1 Technical aspects
The MONICA IoT SLM is a relatively complex solution that relies on both external components and technologies and technologies, enablers and tools from the MONICA project partners. Please contact the responsible partner listed below for more information.
External technologies required
Commercial Brüel & Kjaer Sound Level Meters.
A stable WiFi or 3G/4G network is required to avoid data loss and a high bandwidth for advanced functionalities requiring audio recording such as source contribution identification. For one

SLM

, the required data rate is typically 116 b/s to provide Sound Pressure Levels and spectra, and maximum 1 Mb/s to provide Sound Pressure Levels, spectra and audio recordings.
Internal MONICA enablers and tools required
Brüel & Kjaer

SLM

Gateway platform.
MONICA Platform Core Enabler
Sound Control Enabler
Sound Monitoring Enabler
Scalability
The following scalability issues should be considered:
The system is scalable in terms of data types. It can handle several data streams simultaneously: base values, spectra and audio.
The system refresh rate is sufficiently high to allow the technical operator to react fast, in case an issue is detected (music too loud, noise levels exceeded, event detected).
Data transfer and storage are only limited by the capacity of the organisations network connections and the capacity of its servers.
Associated MONICA solutions
The MONICA IoT SLM is closely related to and have been demonstrated together with these additional MONICA solutions:
SMC-1 Adaptive Sound Field Controller (ASFC)
SMC-2 Quiet Zone

COP

Sound Heat map
Noise Maps using Electrical Bikes Sensors
The MONICA IoT SLM can also be implemented as a customer specific solution independent of other MONICA solutions.
Implementation
Preparation
The following information must be investigated and prepared before implementation is commenced:
Possible positions for mounting the MONICA

IoT

SLM

should be identified and carefully investigated in terms of sound monitoring topography, expected performance, reflections, background noise, accessibility, aesthetic considerations, safety, etc.
The need for permissions for installation and connections must be identified, from whom permissions shall be obtained, and the conditions and procedures for obtaining the permissions. This can be a lengthy process (private properties, access rights, etc.)
The MONICA

SLM

uses 230V AC for continuous operation. The right power plugs and adapters should be assessed depending on the type of power available onsite.
For shorter term use and when no power is available, the battery power pack can be used, but the lifetime should be considered. The MONICA

IoT

SLM

will have 8 hours of battery operation. If battery operation is chosen, it should be considered how re-changing power packs can be done without requiring specific authorisation.
A stable WiFi or 3G/4G network is required. If 3G/4G is preferred, a local SIM card is needed for each Sound Level Meter.
MONICA

IoT

SLMs may have a local storage system like a SD card in order to avoid any data loss, since mobile network transmission is sometimes unreliable (e.g. a large number of cell phones during an event is causing network traffic congestion).
The external box including the microphone is weather resistant as long as the windscreen is attached to the microphone. But the charger for the power bank needs to be protected against rain when running on mains power.
Deployment
The solution can be deployed freely to any locations. See Preparation section above for limitations.
Operation
The devices can be operated unattended but need to be secured from unexpected touches/operations done by visitors. The noise information provided by the system will be delivered as decision support to authorities as well as event sound engineers, depending on the option.
Technical regulations
The analysis in the MONICA

IoT

Sound Level Meter conforms to the international standard IEC 61672-1 (Class 1) and has implemented frequency and time weightings as specified in the standard.
The MONICA

IoT

Sound Level Meter conforms to the international standard IEC 61260-1 and has implemented 1/1-octave and 1/3-octave frequency analyses as specified in the standard.
Sound Level Meters and Gateways comply with the

Radio Equipment Directive

2014/53/EU (RED).
Authentication for data transfer is enabled using OAuth 2.0, the industry standard protocol for authorization.
All devices are CE marked
Other local/national regulations
The use of the

SLM

can be made GDPR compliant, but a Data Management Plan and a Data Privacy Impact Assessment needs to be developed before deployment.
Ethics
The Sound Level Meter with Sound Recording may be able to pick up conversations depending on where they are placed and under which conditions.
The solution may raise concerns about increased surveillance practices and how these affect citizens' rights to privacy.
The solution may reveal facts about actual sound levels which may require the city to inform citizens hereof and take action.
Lessons Learned have been collected throughout the deployment and demonstration phases of the MONICA project and the relevant Lesson Learned are provided here for reference. Please note, that a number of the experienced issues have been corrected in the final MONICA products so please check with the responsible partner for the newest updates.
The following main Lessons Learned from the MONICA demonstrations and reference deployments are:
Remote configuration for SLMs is useful for managing the MONICA

IoT

SLM

and should be supported.
Hardware (sensors, computers etc.) needs to be installed in advance: at least a few days before the pilot demonstration in order to check if everything is working correctly (network, power supply, data transmission etc.).
4G connection for data transmission of sound levels is acceptable. If audio recordings are required, high bandwidth network is important.
Replication
Costs and investments
There are costs associated with data traffic if 3G/4G connection is used.
Business Models
See deliverable D11.5 and D12.6
Revenue models
The choice of business model and pricing schemes is entirely up to the partner that have commercialised the solutions. Hence, the following information is solely provided as a guide to the expected business conditions that the solutions might be provided at. Please contact the responsible partner for further, up-to-date details.
Solution
Type
Anticipated revenue model

IoT

enabled

SLM

and

SLM

Gateway
Hardware, Service

SLM

: Provided as a one-off commercial product
Gateway: Provided as a one-off service fee

Contribution Analysis

and Sound Event Detection
Algorithm
Provided at a recurrent license fee
Noise Heat Map
Service
Provided as a recurrent cloud service

CAP

Data Platform
Hardware, Service

SLM

: Provided as a one-off commercial product

WP plugin: Provided at a recurrent license fee
Reference deployments in MONICA

During the project period 2017 – 2020, the MONICA IoT SLM was deployed and tested in real-life situations during planned pilot events. Validated results from these reference implementations can be found in D9.2 Final Assessment and Validation Report of the MONICA IoT Platform. Follow the links below to read articles about the demonstrations.
For more information, please see the contact list below
---
Replicators
During the project, the MONICA IoT SLM was deployed and tested in real-life situations in events outside the planned MONICA demonstrations. These events were suggested by external partners due to their interest in the MONICA solutions. Please contact the organisers for further information.
MONICA Replication events
Copenhagen
Lyon
The following partners are responsible for various components of the MONICA IoT SLM solution:
Solution
Responsible
Acronym
Details

IoT

enabled

SLM

and

SLM

Gateway
Brüel & Kjær
B&K
B&K will configure Tenant, Site, Location and Device information prior to a commercial setup. The Sequence and Data will appear once the MONICA

IoT

SLM

is in operation and has started streaming data to the

SLM

gateway.

Contribution Analysis

and Sound Event Detection
Technical University of Denmark
DTU
DTU will provide algorithms for the analyis and sound event detection. Types of events may be customised.
Noise Heat Map
CNet Svenska
CNET
The Noise Heat Map requires the MONICA

COP

. Please contact CNET for details.

CAP

Data Platform
In-JeT
IN-JET
Integration to

CAP

or website based on WordPress is available. It consist of data repository for data from the

SLM

Gateway and WP plugin to display the data.
Photo Gallery – Sound Level Monitoring